KEMET at IEEE + SIPI 2019
Booth 514
Join us in New Orleans from July 22-26 to discuss electromagnetic compatibility and power integrity! Come and check out what we have to offer in the EMI chamber arena with our chamber model.
Our touch displays double as a whiteboard and application guide, allowing you to take notes on your conversations with our experts. You can then email these notes to yourself to keep a digital copy.
Discover how KEMET can help you with your design issues, up close and personal. While you are there, be sure to check out our interactive product showcase, as well as our popular anechoic wall tiles.
Product Highlights
Magnetics (Power Inductors)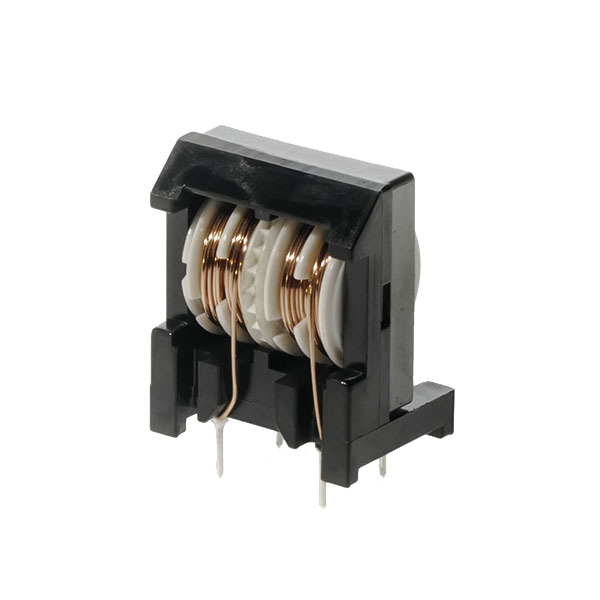 The KEMET SSHB coils are dual mode chokes with a wide variety of characteristics. These hybrid coils realize the two functions of normal mode countermeasure as well as common mode noise suppression, with just one coil. Reducing the number of required products ensures cost savings and space efficiency. Our proprietary core materials provide optimized solutions for high temperature requirements (standard type) or for high permeability needs (R type). In addition, the specially developed shape provides excellent efficiency on the normal noise suppression.
Benefits
• Proprietary 5HT and 10HZ ferrite materials and equivalents
• Optimization of magnetic circuit and material
• One coil to suppress both common and normal noise
• High impedance in wide frequency range due to divided bobbin
• High permeability for R type
• Operating temperature range from −25°C to +130°C for standard type
• Operating temperature range from −25°C to +120°C for R type
• Low leakage magnetic flux to outside
• UL 94 V–0 flame retardant rated base and bobbin
Safety Film: F863 class X2 miniature capacitors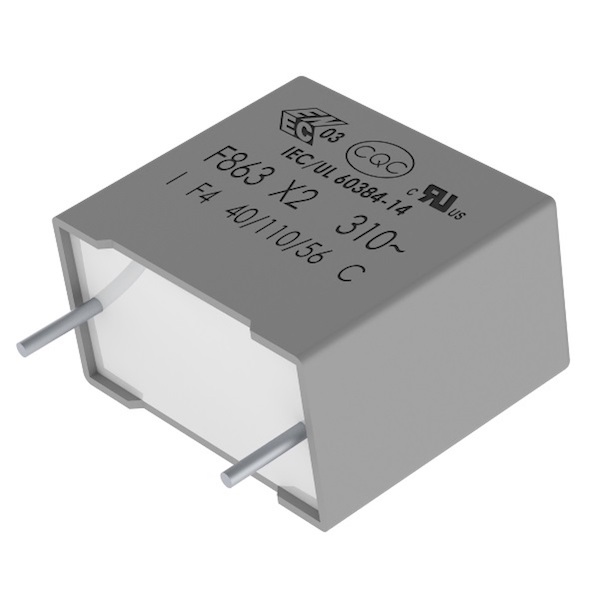 The F863 is constructed of metallized polypropylene film, encapsulated with self-extinguishing resin in a box material recognized by UL 94 V–0. The F863 is ideal for harsh environmental conditions and meets the demanding Automotive Electronics Council's AEC–Q200 qualification requirements.
Typical applications include parallel connection and in series with the mains for indoor application, capacitive power supplies with special emphasis in automotive applications for severe ambient conditions.
Benefits
Approvals: ENEC, UL, cUL, CQC
Rated voltage: 310 VAC 50/60 Hz
Capacitance range: 0.1 – 10.0 µF
Lead spacing: 15.0 – 37.5 mm
Capacitance tolerance: ±20%, ±10%
Climatic category: 40/110/56, IEC 60068–1
Tape Reel in accordance with IEC 60286–2
RoHS Compliant and lead-free terminations
Operating temperature range of −40°C to +110°C
100% screening factory test at 1,900 VDC
Qualification based on AEC–Q200 guidelines
METCOM Power Inductors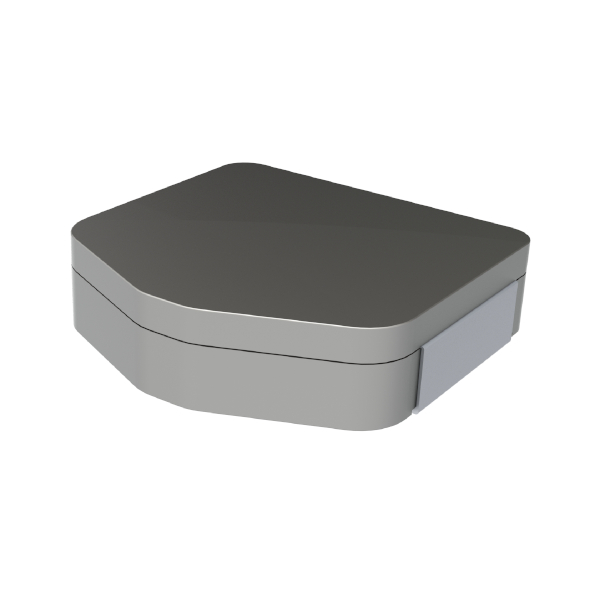 METCOM Metal Composite Power Inductors have an advantage over traditional ferrite inductors because of the core high saturation flux density, which enables a stronger magnetic field.
The inductor construction characteristics use rounded copper wire surrounded by a sintered magnetic metal composite powder capable of stable inductance across temperature and current. The inductor construction makes it suitable to be used in many DC to DC regulators such as:
Switching Mode Power Supplies
PC and Servers
Footprint compatible
Benefits
Metal composite powder
Shielded construction, SMD configuration
Inductance range from 0.10 – 47. µH
Operating temperature up to +155°C
Low acoustic noise
Low magnetic flux leakage
Flex Suppressor
The KEMET Magnetic Sheet for radio frequency identification (RFID) Flex Suppressor® prevents interference between a loop antenna and metallic objects and effectively improves the communication range of RFID. The flexible sheet is a polymer base, blended with micron-sized magnetic powders dispersed throughout the material. These sheets improve the magnetic flux convergence and can be cut into a variety of shapes and sizes.
Applications
• Cell phone with radio frequency identification (RFID) function
• Contactless IC card
• RFID reader/writer
• RFID tag
Benefits
• Magnetic flux convergence improvement – increases the relative permeability (u') while keeping the magnetic loss (u") low.
• Effective carrier frequency 13.56 MHz and below
• Resistant to shock, not brittle
• Thin, flexible material used in portable equipment
• Virtually no limitation in where it can be used
• Less time required for installation
• Easily cut into any shape
• Easily laminates the Flex Suppressor® roll to the tag roll
• RoHS compliant and halogen-free